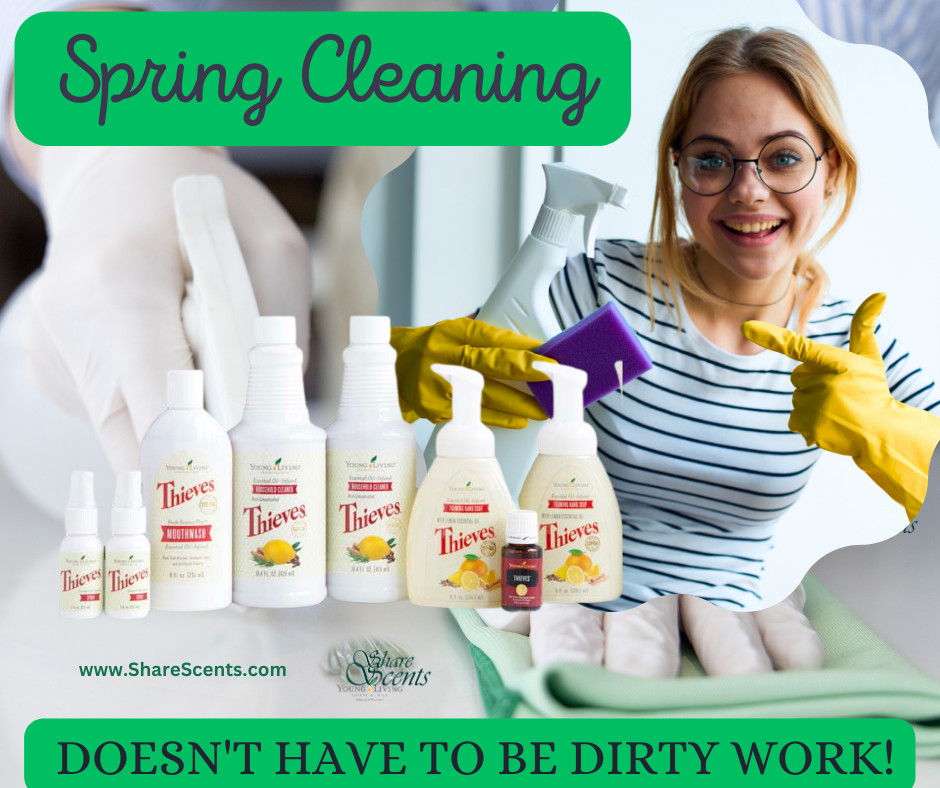 Has the spring cleaning bug bit you yet? Here's some good news for you. Spring Cleaning doesn't have to be dirty work!
Thieves® Household Cleaner is my favorite multi-purpose cleaner. That one concentrated bottle is fabulous for cleaning without harsh chemicals that I removed from my lifestyle many years ago. It's perfectly safe for the entire family and pets also! There's nothing in it you have to worry about.
Besides the fact that it's so safe, I LOVE that it works so amazingly well.
A normal dilution is about one capful of Thieves Household Cleaner (approximately ½ tablespoon) to, ½ cup of water mixed with one capful of cleaner, which yields a 15:1 dilution. I keep a spry bottle handy and use it every day for little cleanups in the kitchen. With that dilution, one bottle of the concentrate will make about 29 spray bottles and saves mega bucks on my cleaning supplies all year round.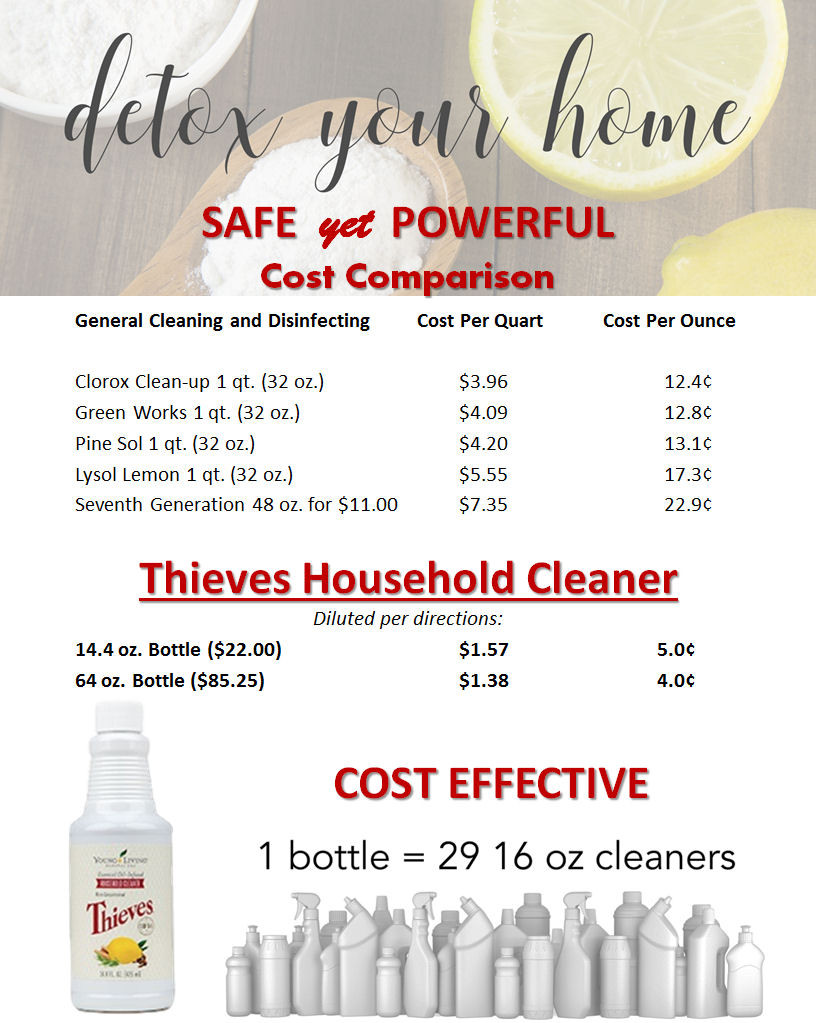 With spring cleaning under way, I thought you would like some recipes I collected for those special cleaning tasks we tackle less often. I know you'll love them, so click below to grab the free PDF with 26 DIY recipes!
Happy cleaning...