10/11/2022 11:00 AM Central
Joyce Peraaho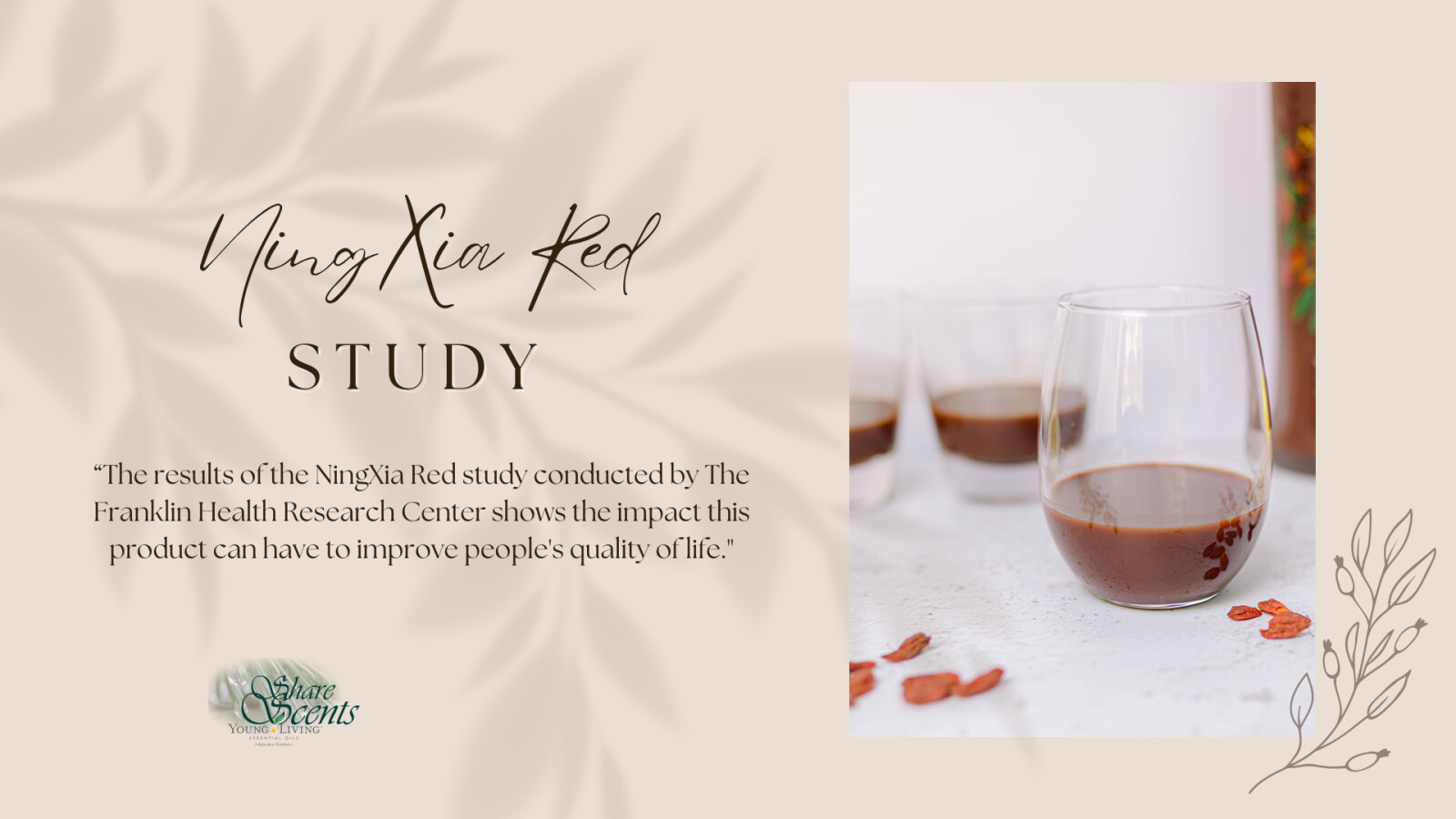 Do you ever wonder whether the products you purchase and use from Young Living have any benefits? Can this be proven scientifically?
The results of a clinical study done by the Franklin Health Research Center shows the impact that NingXia Red can have to improve your quality of life.
Here's the link to the study:
To learn more about how to purchase Young Living products, please
visit my website
and contact me.
These statements have not been evaluated by the FDA. Information, products and/or techniques mentioned is provided for educational purposes and not intended to diagnose, treat, cure or prevent any disease. Consult with the health authorities of your choice. The decision to use, or not to use, any of this information is the sole responsibility of the reader. Don't expect the same results unless you are using Young Living Therapeutic grade essential oils and supplements. The author assumes no responsibility to or liability for any loss, damage or injury resulting from the use or misuse of any information provided here.