Apr 12, 2023 08:13 PM Central
Joyce Peraaho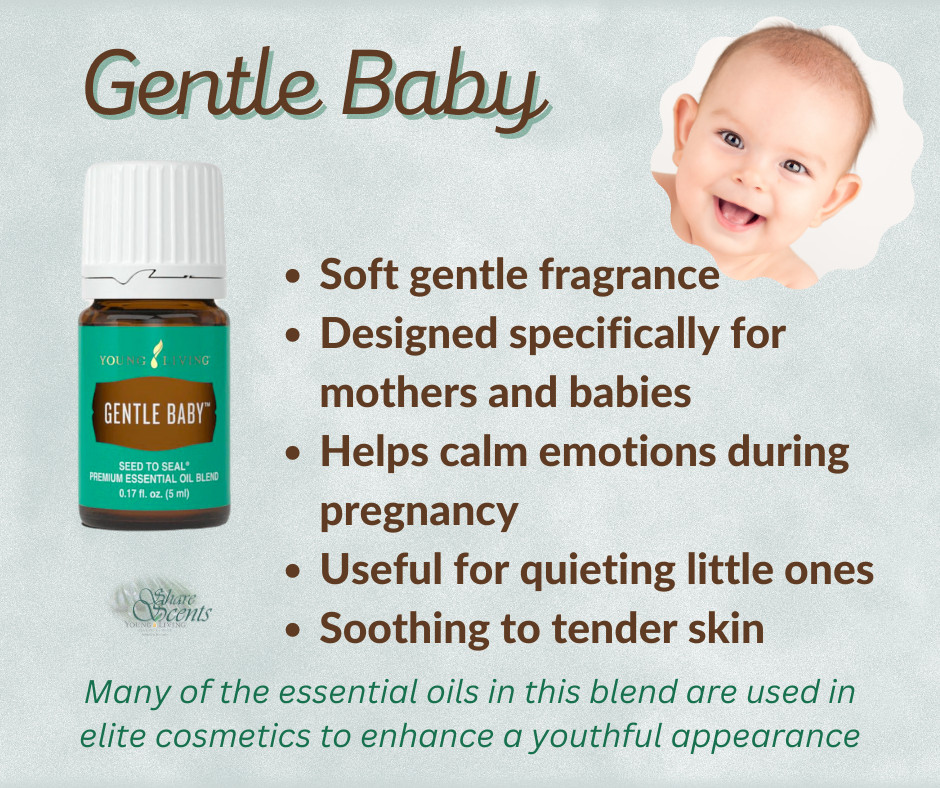 Have you ever tried to comfort a baby that WILL NOT be comforted, no matter what? Let me tell you a story from my own personal experience...
When I was caring for my newborn grandson one day, he was crying uncontrollably. I tried everything to comfort him. He was fed, dry, burped, and comfortable. He just wanted his mommy.
Fortunately, Grandma was prepared. I pulled out my bottle of Young Living Gentle Baby essential oil, removed the cap and simply held the bottle near him.
Instantly, he stopped crying, made one little sup-sup sigh, and relaxed. Within a minute or so, he drifted off into a peaceful sleep. Sure made a believer out of this grammy!
What other ways have you used Young Living's Gentle Baby essential oil blend? Please share your story in the comments.
To learn more about how to purchase Young Living products, please
visit my website
and contact me.
These statements have not been evaluated by the FDA. Information, products and/or techniques mentioned is provided for educational purposes and not intended to diagnose, treat, cure or prevent any disease. Consult with the health authorities of your choice. The decision to use, or not to use, any of this information is the sole responsibility of the reader. Don't expect the same results unless you are using Young Living Therapeutic grade essential oils and supplements. The author assumes no responsibility to or liability for any loss, damage or injury resulting from the use or misuse of any information provided here.